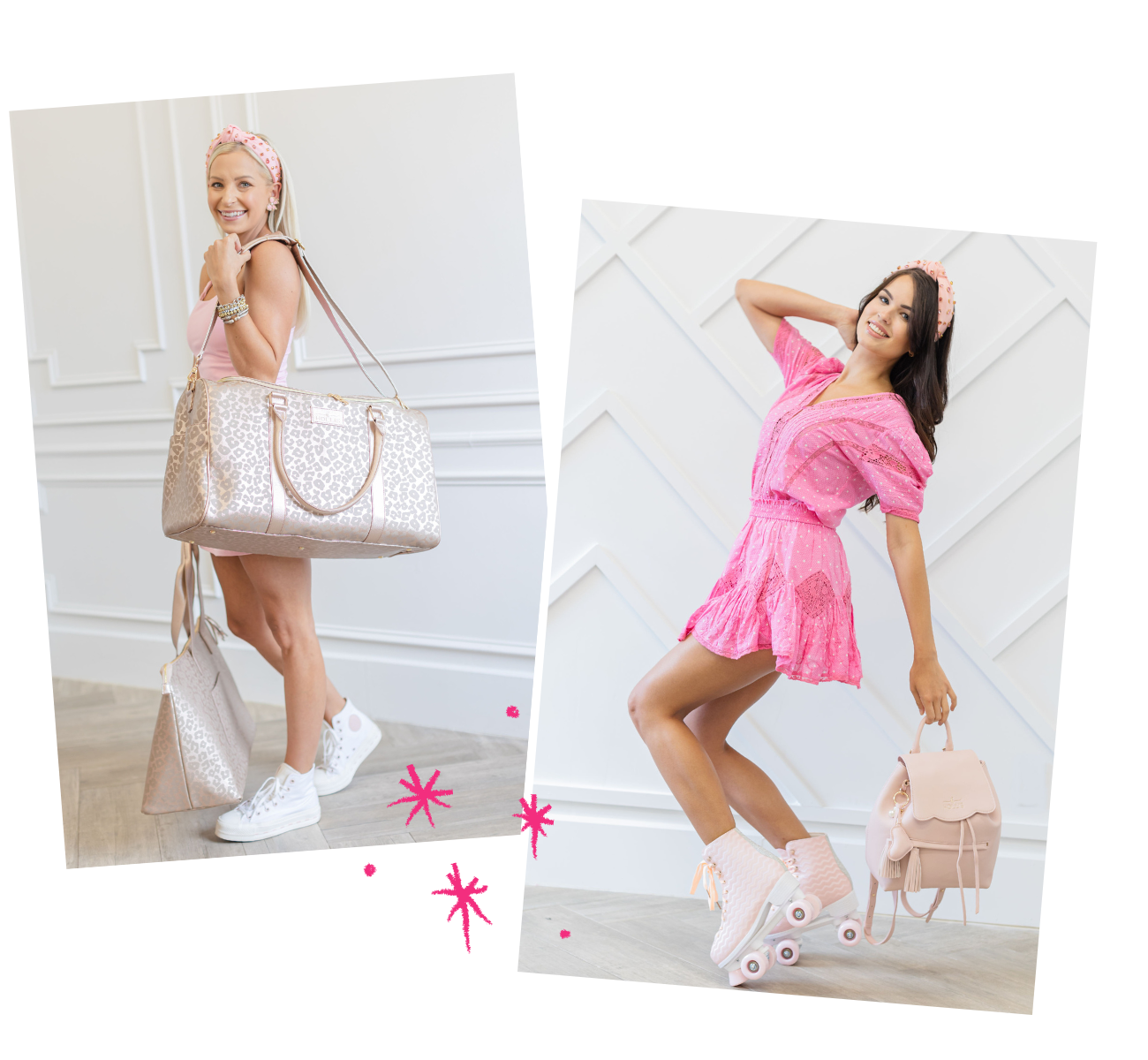 OUR MISSION
Here at Hollis we want every woman to feel glamorous and beautiful! We hope that our unique designs bring a sense of confidence to every girl who carries them.
Coco Chanel once said...
"Beauty begins the moment you decide to be yourself."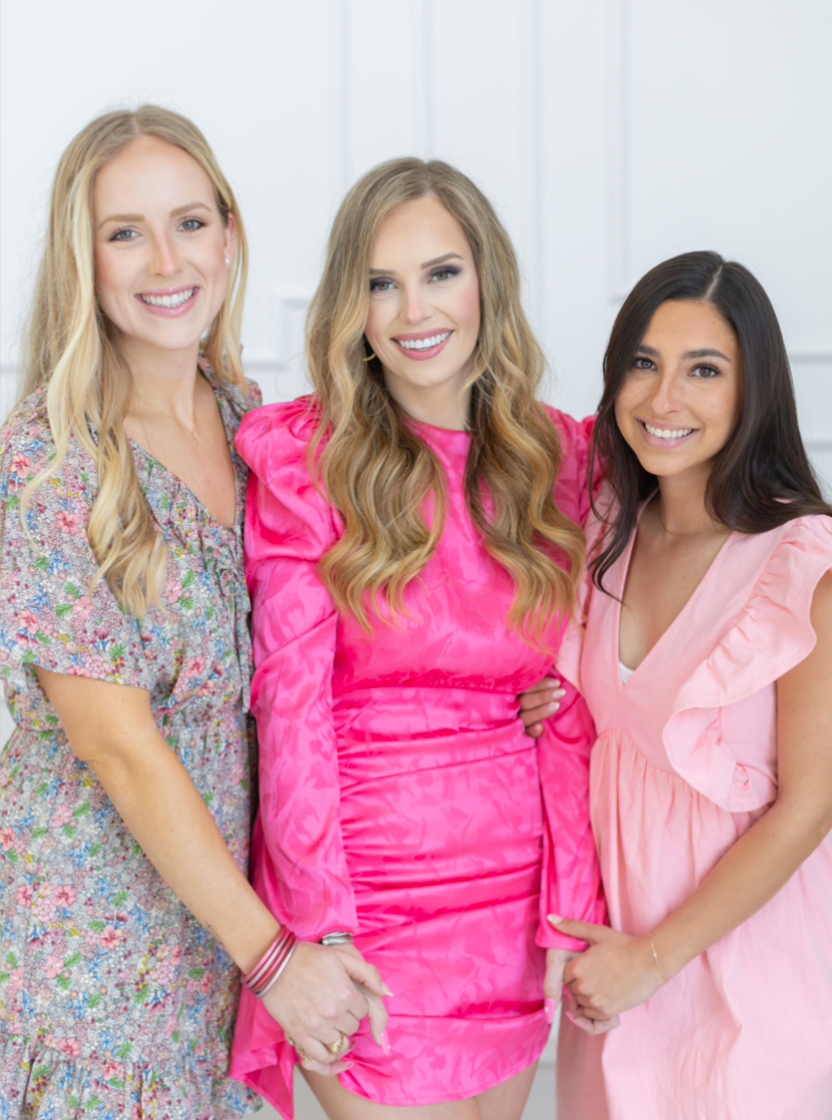 OUR STORY
As a total glam girl and make up junkie I saw the need for a luxury make up bag. I wanted a make up bag that was pretty and functional and that most definitely wouldn't get ruined when a bottle of foundation spilled in the bottom of it. 
I searched the market long and hard for something that met this criteria but I had no luck... Why is it so hard to find a make up bag that matches my style? That's when I went out on my own and started designing. After a year of trial and error and trip after trip to the design table I am so happy to share with you HOLLIS, the worlds most glamorous make up bags.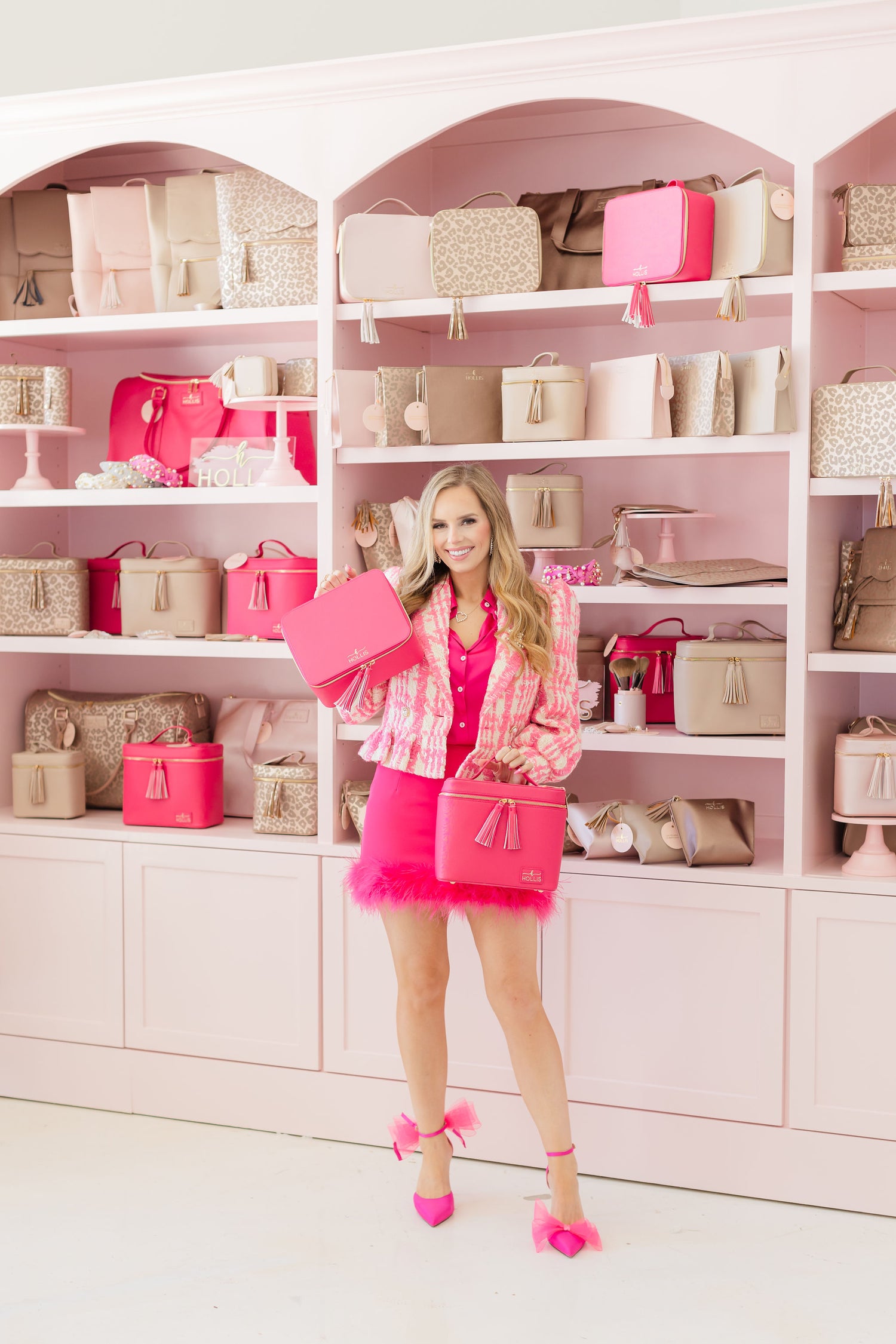 MEET OUR CREATOR
Courtney is a full time Boss Babe! First and foremost she is a wife to a Rodeo Cowboy and mom to the most precious boys Jett & Jagger.
She has had an entrepreneur mind set for as long as her parents can remember. When Courtney was in the 4th grade, her mom got a phone call from the principal letting her know that Courtney had started a bow making business, and was selling bows to all her friends at school...
This was just the start of her career as an entrepreneur! Her ideas are always expanding and her plans for Hollis are big! She's excited to take you all along for the ride and continue bringing you ever evolving glamorous products!
Women who invest in themselves go further, always remember to take a little time for you!
✦ @officialhollis on Instagram ✦
Follow us on Instagram for packing tips, the latest product launches, sales and inspiration! #officialhollis